Shamima Zaman(Translated by Marufa Yasmin Antora):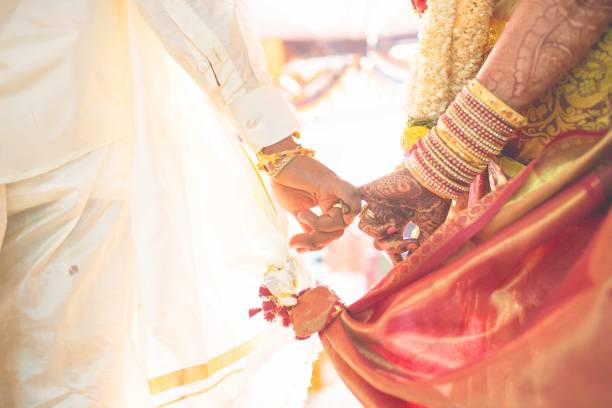 Through the tireless work and movement of Ishwar Chandra Vidyasagar, the "Widow Remarriage Act" was established on 5th July in the year 1856. It was said that through this social reform all the barriers to the marriage of widows were gone away.
But have the barriers really gone?  Nearly after almost two hundred years, in today's modern world… is the widow's marriage really seen as normal? Recently, there is an interesting phenomenon floating through social media. A widow was brutally beaten, shaved her head off, and also forcefully got to drink urine by her two own children.  The crime of the woman was that she was in a romantic relationship with one of her relatives because of her 'middle-age loneliness' and one day she fled with that person. And after some time, the mother of the two children returned back to them because of the mother-love but along with her young lover. Returning back home, she became the victim of this brutal cruelty. Because the children could not accept their mother's relationship.
This incident took place in Nagaur region of Rajasthan, India. However, the attitude towards the widow because of her relationship or re-marriage is clearly prevalent in our country as well.
Within thirty months after Urmi's (pseudonym) mother-in-law has died, her sixty-five years old father-in-law planned to marry again. Older female members of the family easily realized the loneliness of the old man with complete empathy. Wearing the mask of feminism, this kind of woman of the society, embarked on a quest with pride and joy to find a young (aged between 25-30) girl to get married to that old man who is clearly passing the very last days of his life. Urmi's gentle objection about the young aged girls triggered the women members of her family. Later on, they proudly said, "The kings of had so many younger wives, and as a man, he can certainly have the same". Needless to say, this statement is from those educated women who have reached the UN taking the flag of feminism in their hands. 
This discussion would have ended here. But sadly Urmi loses her husband in an accident after a few days. She lived alone for five long years with her child. That young lady now reached her middle age and burning in the fire of loneliness. Now she is doing a good job for her living. 
Everyone has almost taken it as a constant fact that her long life will be spent like this only with her daughter. But in the meantime, Urmi's colleague and friend Ripon has come into her life as a source of light of a new morning. Incidentally, he's divorced. And he heartily wants to take the responsibilities of Urmi and her daughter. He wants to rebuild his own life along with Urmi. Urmi's parents did not have any kind of objection to this excellent proposal.
But Urmi's father-in-law created a serious issue out of it. Ad he couldn't accept this independent and bold decision of her daughter-in-law. That's the orgy! How can she be so shameless? The older women in the family were deeply unhappy and irritated over Urmi's decision. 
But Urmi is a financially independent and self-reliant woman. She doesn't need to care a bit about What these foolish people said or what society thought of her. And because of this, she is now being able to spend a lifetime of happiness with her new husband and children. 
Interestingly, after a while, these people warmly accepted Urmi's groom for their own self-interest.
My friend Zeba (pseudonym) could not rise above the curse of being a widow like Urmi by not giving a damn to her in-laws. The romanticism of Zeba and her husband was customarily enviable. The last time I saw two of them together was at Anam Ranges in Dhanmondi. Zeba's husband was running after her in the shopping mall by holding some shopping bags in both hands.  But this happiness did not last much longer in her life. Her husband died of cancer leaving two daughters when she was very young with a very dependable financially unsustainable life. Zeba has to obey her in-laws for a little easier life. Zeba could not accept the death of her beloved husband. She left the job from school and fell into the ocean of severe depression. A couple of years ago we met in a gathering of friends where we had to literally force her to attend. But I couldn't look at her for so long.
Who once used to be a heavenly beauty with goddamn smartness; how pathetic the condition is! She has now become a defeated soldier of the real-life battles with the clear inadvertently ignorance towards her own-self! Now the only dream of hers is to ensure proper education for her two daughters. She is trying hard to be financially sound. Returning home, I couldn't resist calling her back! I straightly told her to get married again. She reacted as if she heard something really strange. She told me, 'What you are saying, I still sleep at night with his (her husband) picture'.
Eight years passed just like that. I just get nostalgic thinking about that beautiful young teenage Zeba. She was the heartthrob of so many boys. And today! The lonely, depressed, and devoid of any male companion she is carrying an unhappy life only thinking about the people in society. Her older daughter is now a beautiful teenager. She needs to marry off her daughter real soon. Will it be okay if she starts thinking about her own biological needs at this age? What will people think? It will be shameful. 

Do really people think about you all the time? I want to quote a statement of dear Aparna Sen, 'Love yourself, do whatever you want to yourself. This is the one and only life, this life will never return to you ever again, stop thinking about what people are saying, who is seeing you. They will never live your life for you, you are the one who will live your life, so you should do whatever you wish to. '
Shamima Zaman originally hails from Bangladesh. She did her post-graduation studies in Bengali language and literature. A prolific writer who has won several awards and whose stories and columns are being regularly published in different newspapers and online portals, Shamima currently is based in New York.
Do you also want to volunteer with Women Chapter?
Marufa Yasmin Antora is a humanitarian; works with the youth foundation named Light of hopes. Previously she worked as a school teacher and now she is working in Dhonichitra with the designation of a writer. She is also working as a translator in Sesame Street Bangladesh- a project of USAID. She always tries to promote human welfare through social reforms and that reflects on her works too.
She is currently one of our volunteers. Would you like to assist us too? Find out how you can volunteer with us by visiting the following link: